Nizmo's Build Thread-Always Updating
21-Jun-2010, 11:28 AM
Member
Join Date: Oct 2009
Posts: 48
Nizmo's Build Thread-Always Updating
---
Although Ive been a member for a little bit now, i guess its time to show off my Integra. Sure its not a Civic, but more like a refined/matured Civic. I can say that because I have owned EF's, EG's and I just sold my EK hatch. So please, dont be offended
For anyone that doesn't know, i bought a 1999 Acura Integra RS/SE. Its in minty shape with no rust. The previous owners took VERY good care of this car and thats the reason I bought the car. Everything was maintained on this car with only Acura parts and was installed by Acura tech's. The car came with all the maintenance paper work, rust-proofing receipts and OEM parts that were replaced by performance parts. Here is what the owner before me has done.
Engine:
Stock B18B
K&N Filtercharger intake system
JDM Integra Type-R Full Exhaust
DC 4-1 Header
Castrol Syntec oil changes every 5k
NGK Blue wires
NGK Platinum plugs
Water Pump
Timing Belt
Suspension:
PIC Select 12Kf/10Kr damping adjustable coilovers
Megan LCAs
Integra Type-R front tie bar
Wheels:
15" Rota Slipstreams in bronze tires
Exterior:
8000k HIDs
Replica Mugen lip
Clear corners
Crystal clear headlights
So lets get started on what I have to work with
Here is what the car looked like when I first picked it up....
Not a bad car to start with, previous owner had some good taste.
Since then I tinted it 30% all around and put on a set of meshies w/Kumho rubber.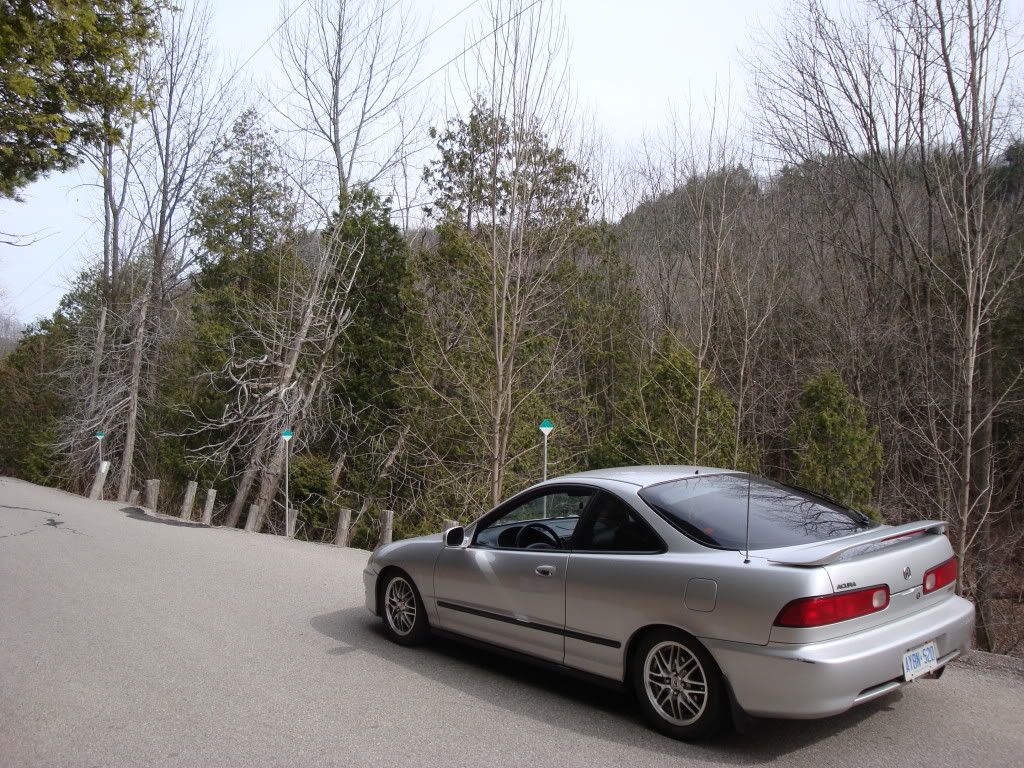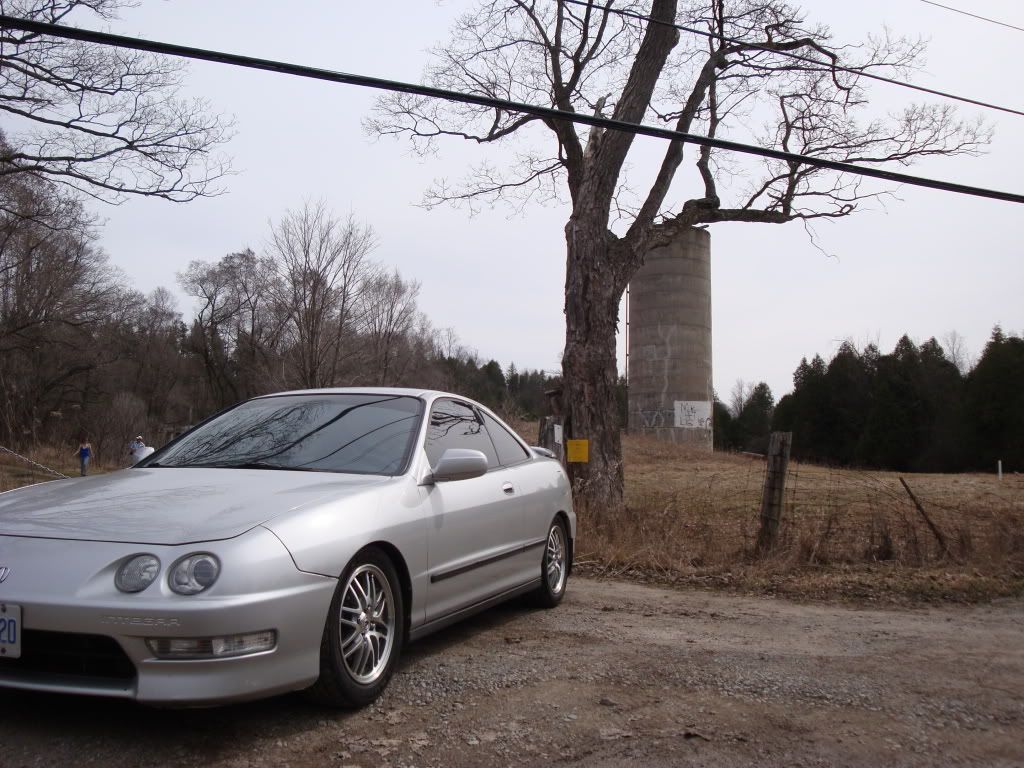 Added a AEM CAI, painted the Valve cover quickly, and tucked the HID's(thanks Vida and Dave) and added a set of "password JDM" rad stays to it
Re-painted my valve cover. Wrinkle red with black strips. Something different.
Cleaned up my suspension...
Wet sanded and polished my headlights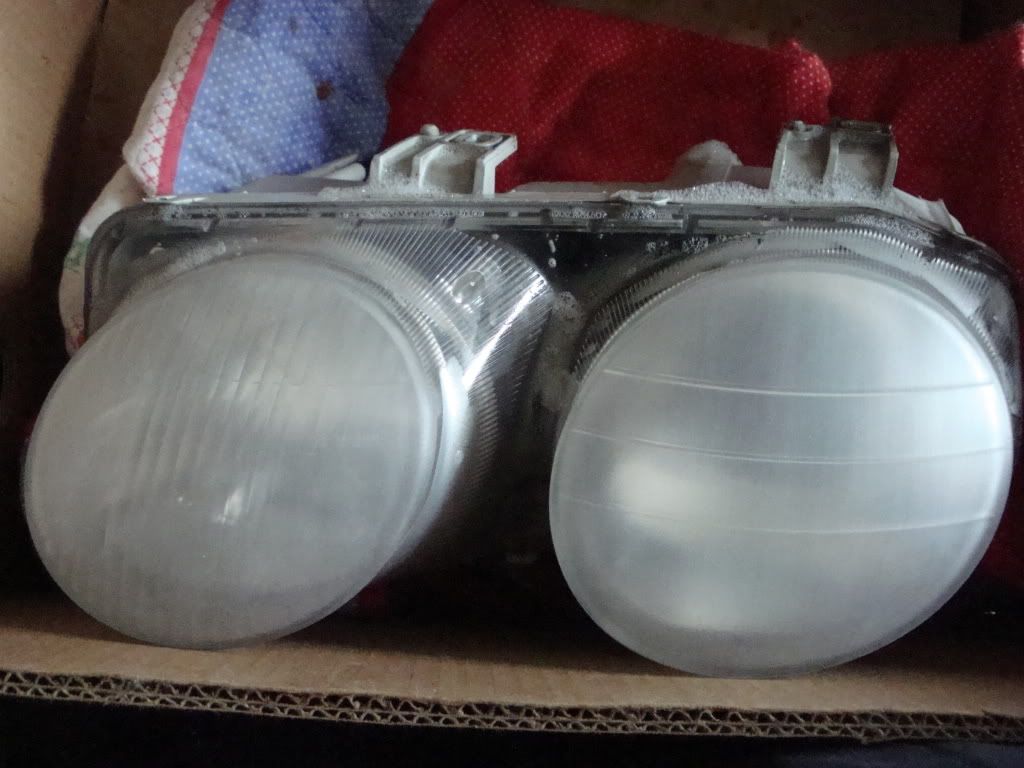 Installed a BNIB OEM type-r VSM front lip. I basically stole it from the guy.LOL
Got a 2-way alarm system that my girl bought for me

Since everyone has a JDM type-r shift ****...I went with a USDM!
Slapped in a JDM clock
Painted some interior bits
Bought a full set of GS-R leathers that are in MINT condition
Sold those a week later and got a set of MINT Red Recaros....
Bought a full set of new rubber
And this is how she sits today
Lots more to come....oh and btw, i have the Recaros up for sale
21-Jun-2010, 12:37 PM
Senior Member
Join Date: Apr 2010
Location: Mississauga and Woodstock
Posts: 608
Wow solid ride, and everything loots mint on it. Only thing I would do is paint it. As I'm pretty sick of seeing everything on four wheels being silver. How about Hot Orange? OR Jet Black?
Thread
Thread Starter
Forum
Replies
Last Post
Option JDM - Honda Civic Accessories
Honda Civic (+ other) Parts/Accessories for Sale or Trade
Honda Civic (+ other) Parts/Accessories for Sale or Trade
Honda Civic (+ other) Parts/Accessories for Sale or Trade
Honda Civic (+ other) Parts/Accessories for Sale or Trade