I can't figure out these brakes (pics inside)
23-Aug-2007, 09:45 AM
Registered User
Join Date: Aug 2006
Posts: 86
I can't figure out these brakes (pics inside)
---
I have a 92 vx and I purchased some off brand remanned brake calipers. (honda wanted too much money for it)
To start off I understand how brakes work, but I have no idea how you are supposed to get the pin in the top part of this caliper since it has a cap over the top.
In this pic the one I am talking about is on the right side, that hole is far too small to put a bolt threw, or anything I can think of.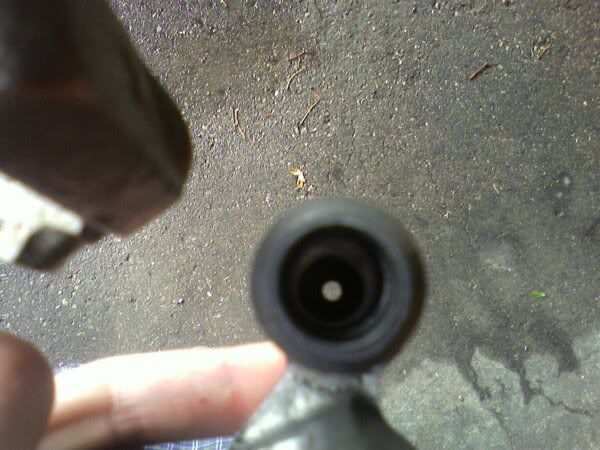 Here is inside that capped part, there is nothing inside..
Here is the hardware I have, I think that sleeve goes inside, but I still have no idea what fastens it to the bracket.
Any advice?
23-Aug-2007, 02:44 PM
Senior Member
Join Date: May 2003
Location: Ontario
Posts: 18,370
That bolt goes into the sleeve, which sets inside the rubber boot coated with grease (brake grease).

In a sense, The bottom of the caliper is secured by the sandwich effect of the bolt and the sleeve. Which enables the caliper to move side to side when you apply brake.

Don't over torque, you could snap the bolt easy, I did that and it costed me 30 dollars from Honda (bolt and sleeve).
Thread
Thread Starter
Forum
Replies
Last Post
Honda Civic Performance - JDM Discussion
Honda Civic Performance - JDM Discussion