DIY : Rear WIper delete for ek's
09-Oct-2007, 04:48 PM
Senior Member
Join Date: Sep 2007
Location: Newmarket
Posts: 149
DIY : Rear WIper delete for ek's
---
Anyways I was gettign sick of looking at my rear wiper mostly because it doesnt work anymore, and I was not going to replace something that was useless in the first place.

So anyways first you will probably need to go to your local Honda dealer and order these parts they will probably not have them in stock and have to special order them they took like 2 days. So heres you part list:

90301-sr3-000- plug
90156-sh3-000- nut and bolt
76707-sr3-000- rubber seal
5/16 washer from your local hardware store

Total cost something like 35 bucks special order parts blow

Next you need to remove your wiper arm. Do do this lift up the end and you'll see a nut that attaches the arm to the motor arm unscrew it and pull, might be a little bit rusted and you'll have to twist and pull.

Next open the hatch door and take off the two plugs at the bottom of the door near the latch, remove the plastic cover from the back of the hatch 5-10 clips along the outside just pry it off no to hard.

Next remove the motor, 3 bolts 10mm I beleive and unhook the power to the motor and its gone.

Next stick the plug threw the wiper hole, put the rubber seal on the back of the plug threw the inside of the car, use ur 5/16 washer next. Then use the bolt and washer and tighten. Now you have a much cleaner looking hatch.

Sorry no pcitures I really have no idea how to post them if someone would fill me in I'd love to show you the end result I am veyr happy wiht it looks alot cleaner no JDM hatch but close enough for me. Thanks for looking.

PS. I think this pulg also works for 92-95 and dc2 94-01 teg
09-Oct-2007, 10:51 PM
-- site donator --
Join Date: Aug 2002
Location: not Toronto
Posts: 27,687
if you want to post pics, upload them to imageshack.us and then take the tags and copy them into a post here... if you screw up, I'll fix it from there, I just need the url for the pic location. or you can email me the pics and i'll upload them.
09-Oct-2007, 11:35 PM
Member
Join Date: Sep 2007
Posts: 70
got this from another site
Originally Posted by
bubble.tea
So Here we go using Photobucket as our example site

.
Take this photo I want to upload from my PC.
I upload it to my account (note xs.to and imageshack among some-do not require an account and you can do individual submissions) as such.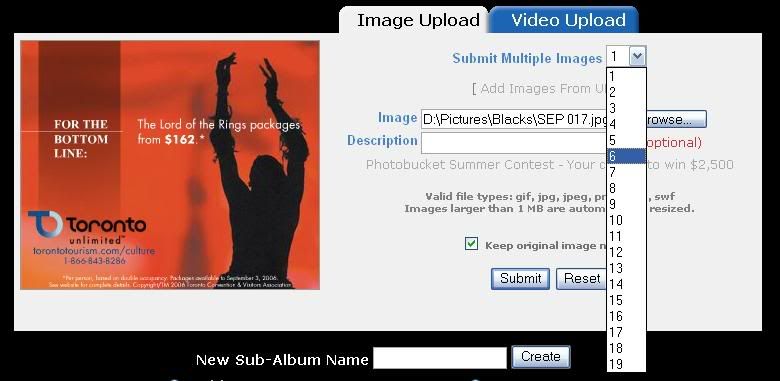 Note, how if you had multiple pics you can choose this drop down toolbar

Once uploaded-I select the proper code.
Then I enter it into the position I want it displayed in my post

The other benefit to some of these sites is that they prepare the text to be entered INCLUDING the codes so that you don't need to make use of the InsertImage button (yellow icon with the mountain on it) on the toolbar. If you-say had your own website, you would copy the url of that image, insert it, then once selected click on that icon and the forum engine vBulletin would "wrap" the img codes around your url.
That is why sometimes you see users with images in their text with the photo flanked by img codes additional to it. That's because they copied a url already prepared-but additionally clicked the icon above effective duplicating the coding which is unnecessary; Ex:
[IMG]
[/IMG]
Done.
22-Feb-2008, 10:31 PM
Rear Wiper Ek Delete
---
same parts as described
1)remove bolt under cover
2)remove two screw clips
3)remove clip around door lock
4)remove all three wiper motor mounting bolts and unclip wiring harness
5)remove wiper arm, motor, and grommet
6)place cover on outside - seal, washer and bolt on the inside
seal acts as spacer
Thread
Thread Starter
Forum
Replies
Last Post
Custom Honda Civic Exterior - Lighting
Custom Honda Civic Exterior - Lighting
Honda Civic (+ other) Parts/Accessories for Sale or Trade